by Management on Sep.18, 2010, under overview
Ganser Manufacturing, Inc. is a machining and manufacturing facility located in Freeport, NY.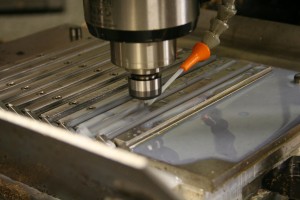 General Machining – Mechanical Assembly
A message from Ganser Manufacturing:
We are presently expanding our facility which will enable us to meet accelerated delivery dates
and to increase our performance level.

At this time, we would like to solicit your company for manufacturing production machine parts
to your specifications. We also meet military specifications, mil-1-45208A. Additionally, we
have the ability to machine parts from vacuum chucks up to a capacity of 20" x 30".
Send us your request for quotation, so that you may compare our prices. Quoted delivery
dates are strictly adhered to as a company policy.

Also, we would like to extend an invitation, when in the area, to visit our facility and inspect our
plant.

Sincerely,
Fred Ganser
Comments Off
more...